To coincide with the 16th annual National Apprenticeship Week (6-12 February), apprenticeships experts SFJ Awards spoke to apprentices across the country to find out more about their experiences of starting a career in emergency and public services.
Ellice Schnable, Jolanta Paledzka and Chloé Cassar of London Fire Brigade, Laura Herbert and Anirban Biswas of Sussex Police, Jordan Ahmed of Hereford and Worcester Fire and Rescue Service, Charlie Thomas and Lauren Bradshaw of Cheshire Fire and Rescue Service, and Helen Pettersson of Dorset and Wiltshire Fire and Rescue Service give us their views.
How did you start your apprenticeship?
AB Before I joined Sussex Police, I was working for London Gatwick Airport for 12 years. I was part of a team which maintained safety and security of an aerodrome.
Initially I applied for the role in diversity team within policing. Although I wasn't successful in my first attempt, one day I received a call from the recruitment sergeant who asked me to apply for the role of a PCSO. One thing which convinced me to join was the pride I would take wearing a police uniform so I decided to jump in and explore my new venture within policing as a PCSO from February 2021.
LH From the age of 16-22 I served in the British Army and then started working for Sussex Police in the contact centre taking 999 and 101 calls as well as completing crime reports. It got to a stage where I wanted to be the person going out and be on the front line. I applied internally when the PCSO apprenticeship vacancy came up and started my application.
CC My dad's business had a fire that completely destroyed everything, it was witnessing the calmness of the firefighters at the incident that made me want to do what they do. I turned a really tragic event into a part of my story to my 'why' and it was the best thing I've ever done.
LB Prior to starting my apprenticeship I worked as an Animal Rescue Officer for the RSPCA helping to rescue sick and injured Animals. I really enjoyed the 'hands on' side of the job and having worked alongside the Fire service on some rescues and seeing what they did, I started to look into careers within the Fire Service. I saw on social media that Cheshire Fire Service were recruiting for Community Safety and Firefighter apprentices. This really appealed to me as it would give me the opportunity to work within different areas of the service before proceeding onto the Firefighter role which would give me a better insight to the organisation overall.
What has been the best part of your apprenticeship journey?
ES The best part throughout the apprenticeship is making some really close friends with my squad I had while at training school. Nearly 2 years down the line now we all keep contact even though we are all at different stations. Also just still being able to learn something new through the job and being able to meet all new people throughout the job.
HP The support and encouragement of my watch, my Station Managers and the college – they were with me every step of the way and I couldn't have done it without them.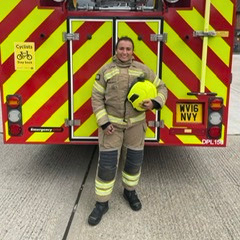 LB The best part for me has been getting out in the community and educating people to be safer in their homes. The prevention work that we do is so important as this contributes towards allowing people to live their lives safely. I also get to meet many different people from all walks of life which is great.
CC Learning so much and enjoying every part of it! Not being bored by any element and eager to learn more. I made the best friends whilst in training and made some amazing memories that I won't forget.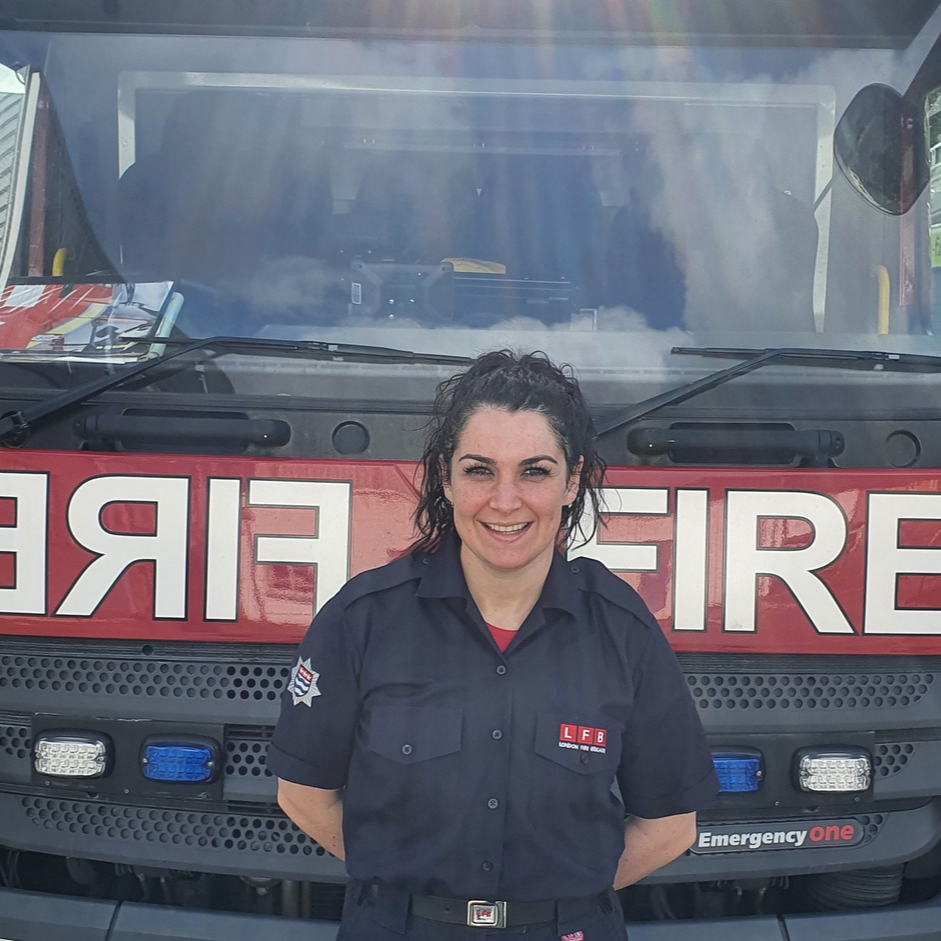 All apprentices in England must pass their End-Point Assessment (EPA) to complete their apprenticeship. The EPA is the final stage of an apprenticeship and it tests the knowledge, skills and behaviours that an apprentice has gained during their training. How did you prepare for your EPA and how was your experience of it?
End-Point Assessment FAQs
Find out more about end-point assessment with our FAQs.
Explore FAQs
HP I completed a mock assessment (which was great for asking any questions I had prior to the assessment) in preparation. The assessment itself was a question/answer style format on the topics I had been working on throughout the apprenticeship. The assessor was very friendly and reassuring and helped me to feel relaxed so that my exam nerves didn't get in the way of my exam performance.
LH I had 2 mock presentations with my Profession Development Assessor and made sure I knew my Operational Competence Portfolio document through and through. My experience when doing my EPA was great. The assessor was friendly and made me feel really comfortable as well as having a general chat before we started.
JA I spent lots of time with my head in books, going through with my watch and taking time to practice the practical elements too. Repetition works well for me, so repeating the information and skills helped to make sure I learnt it and it stayed with me.
JP I've been practicing with my crew in drill yard for practical part of the assessment. Listening to the feedback from crew and paying attention to the detail was essential. For written and verbal part of assessment I've been using my own notes, big-learning and simple conversations one-to-one to practice my answers.
What tips do you have for people who are interested in undertaking an apprenticeship in emergency and public services?
ES Always stay focused, and put 100% in, whether it be studying or practicing nonstop to achieve being the best to preform and get through training and the apprenticeship. Also just have fun and enjoy every minute of it!
AB I will encourage everyone to explore this opportunity. Not to give up. People are always there to support and guide.
CT Don't give up! Firefighter apprenticeships are competitive, and often a lot of applications are received. Apprenticeships are for people from any background and at any age, so don't let stereotypes hold you back. Take time to write your application and use examples from a range of scenarios and experiences, as bringing these to the table will help you and your team if successful. One thing is for sure, if you put the effort in and go the extra mile, it will not go unnoticed and you will have a very respectable and rewarding career to look forward to, with the apprenticeship giving the perfect grounding for just that.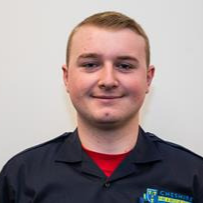 LB Go for it! I was a little sceptical about applying at the start as I was under the impression that apprenticeships were for people coming out of school. I was 36 years old when I applied, and it has turned out to be the best decision I've made. My advice to you would be don't let your age be a barrier for something you want to do, age is just a number.
SFJ Awards is the End-Point Assessment Organisation of choice for the protective services, with industry leading-expertise in Policing, Justice, Fire and Rescue, Custody and Detention, and Emergency Services. Follow SFJ Awards on Twitter and LinkedIn for more live insights into the apprenticeships we support during National Apprenticeship Week #NAW2023.
Start your EPA journey today and get in touch with the team.