How we develop qualifications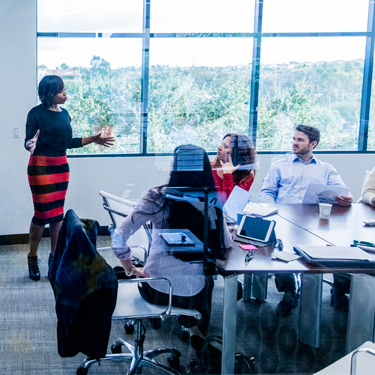 We work closely with employers, training providers and stakeholders to develop qualifications, so you can feel confident that your learners will have the exact skills and understanding they need at work.
In line with our qualification and product development philosophy, all our qualifications are designed with a clear purpose. We design a wide variety of qualifications which range in complexity, from knowledge only to professional competence qualifications that recognise expertise in the workplace.
Before we develop a qualification, we make sure there is a demand for it by carrying out our own research and talking to training providers and employers.
Qualification development process
Our qualification development process involves:
Development of a business case – this includes a detailed review of demand alongside other factors that may inform the development process
Evaluation of the business case – our senior management team reviews each proposal carefully to make sure the qualification is viable
Qualification/unit development – we set up and manage an appropriate working group and consultation process, and identify what technical support is required
Handbook creation – each of our qualifications has a detailed handbook, providing guidance for all members of the delivery and quality assurance teams
Regulation – qualifications are submitted to the relevant regulator – Ofqual (England), Qualifications Wales and CCEA (Northern Ireland)
Launch – our development and marketing teams work closely with stakeholders to ensure the qualification launch runs smoothly and effectively
Our flexible, personal approach to each project means that in addition to the qualification itself we can also identify any additional resources, such as e-assessment, workbooks and learning resources, that may benefit delivery in the long-term.
To find out more about our qualification development services, please contact us.