Here at SFJ Awards we are dedicated to supporting our centres, employers, and the wider community we work with every day. Our online events programme helps to keep you up to date on the latest sector-specific news, products, services and best practice. All attendees to our webinars and virtual events receive an SFJ Awards Certificate of Attendance. Find a range of on-demand 'less than 1 hour' webinars from our team at SFJ Awards.
Upcoming events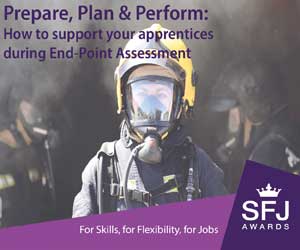 Join our EPA experts Kit Salt, Steve Fealy and Alan Fletcher alongside Ashley Roberts from Merseyside Fire and Rescue Service as they explore how you can give your apprentice the best support they need before and during EPA so that they can perform to the highest standard. 
Find out more and Register
Previous SFJ Awards Webinars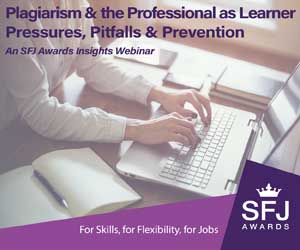 Sharing ideas and insights to help all centres provide learners with the support they need to perform well at assessment. Hear from Mike Cunningham CBE QPM and our expert panel.
Watch Now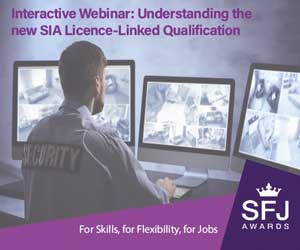 Everything you need to know about the new SIA Licence-Linked Qualifications, with guest speaker Tracey Lilley from the Security Industry Authority.
Watch now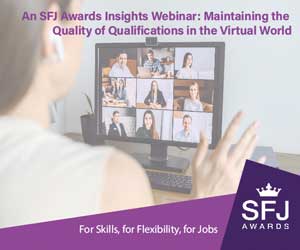 Adapting to remote working and the virtual delivery of training? Learn how to maintain quality assurance for learners and ensure robust assessment online.
Watch now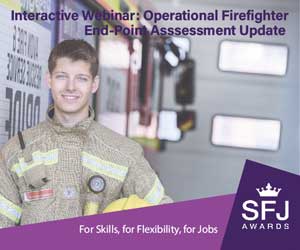 Understanding the changes to the Operational Firefighter End-Point Assessment for Fire Sector Apprenticeships.
Watch now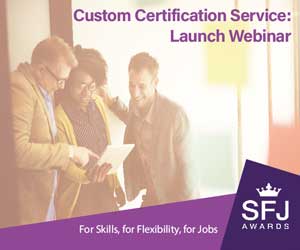 Sometimes regulated qualifications don't meet you, or your learners' needs. Find out how this introduction to custom certification could give you the answers to delivering industry-recognised, certificated learning programmes.
Watch now
---

Enjoy our virtual events and webinars? Get even more
with a Skills for Justice Membership
A membership with our sister organisation, Skills for Justice, is a key asset for employers that value continual learning and workforce development. By becoming a Member, you will unlock a wealth of knowledge and resources to help transform your organisation, along with guidance from sector experts when facing related challenges and the implementation of new policies. Find out more about the Skills for Justice Membership or get in touch with the Membership team.

Skills for Justice also run events and webinars for those working in the Justice sector, find Skills for Justice events.