With the Government roadmap strongly indicating the lightening of lockdown restrictions over the next few months, it's vital for employers, training providers and staff to prepare for the future demand on the workforce, as the public surge back to venues, events, and businesses. New SIA-Licence linked qualifications are available from SFJ Awards, the leading vocational qualifications awarding body for safety, security, and public sector training.
Developed in collaboration with the Security Industry Authority (SIA), and industry-leading experts, including several public consultation processes, the new qualifications are set to support the ongoing professionalisation of those working in the security and public safety sectors. With the rise of ongoing public events, businesses need to prepare their staff with the skills, knowledge, and behaviours to keep themselves, the business, and their customers safe.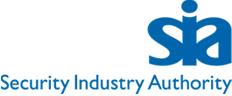 These three new qualifications continue to support the recognition of learning and development for those in a range of industries, that require security staff and professionals to monitor public safety effectively. The qualifications include:
In a recent webinar, hosted by Qualifications Manager, Paul Kelly, the SFJ Awards team were joined by Tracey Lilley from the Security Industry Authority to help training providers offering SFJ Awards qualifications effectively prepare for the new courses, an further changes that are being implemented for the sector, around the requirements to apply for an SIA Licence.
Individuals applying for an SIA Frontline Licence must now undertake formal training that will lead to a recognised, and legally required qualification, available through an SFJ Awards approved centre. The changes have been introduced by the SIA and the new qualifications are a requirement for SIA licence applicants and existing licence holders.
The key things to note for anyone working in the security sector, with an interest in SIA Licences, are:
on 1 April 2021, the SIA introduced updated qualifications for all sectors except close protection and vehicle immobilisation.
from 1 April 2021, you must have a first aid qualification before you can take the training required for a door supervisor or security guard licence.
on 1 October 2021, the SIA will introduce updated close protection qualifications.
from 1 October 2021, you must have one of the new qualifications or take top-up training before you can apply for a door supervisor and security guard licence – this includes renewals.
Furthermore, from 1 April 2021, learners taking their door supervision or security officer training will need to show that they hold a current and valid First Aid or Emergency First Aid certificate (this is also a requirement for learners completing the top-up training from April 1st). Centres are permitted to deliver suitable first aid qualifications with security qualifications as part of a training package including the following qualifications:
John Clark, Head of Awards and Assurance Services at SFJ Awards commented:
"The recent legal changes implemented by the SIA are a welcome addition to further the professional training for those working in the public safety and security sector. For SIA Licenced employees, it's vital that the ongoing learning and development of key skills are considered to help keep businesses, staff and customers safe. We're delighted to be offering a quality assured suite of qualifications that support individuals progressing their careers in security roles and look forward to working with centres and training providers to deliver this exceptional training."
By undertaking the SFJ Awards qualifications, learners and training providers can confirm occupational competence and provide individuals with the knowledge, skills and understanding to apply for an SIA licence. The qualifications have been developed to meet the training and licensing requirements of the SIA who regulate the sector under the terms of the Private Security Industry Act 2001.
In a recent statement from Michelle Russell, Acting Chief Executive of the SIA, commented on the new licence-linked qualifications including:
"The security industry plays a vital role in public protection. Well-trained, professional, reliable security is an essential part of a business' front-line services to customers. The new qualifications will help ensure that this industry is recognised and valued as a profession. We are working and want to continue to work in partnership with the industry to deliver the best security standards possible for the protection of the public."
Centres can now deliver the new SIA Licence-Linked Qualifications for learners. Find out how to become an SFJ Awards Approved Centre today.