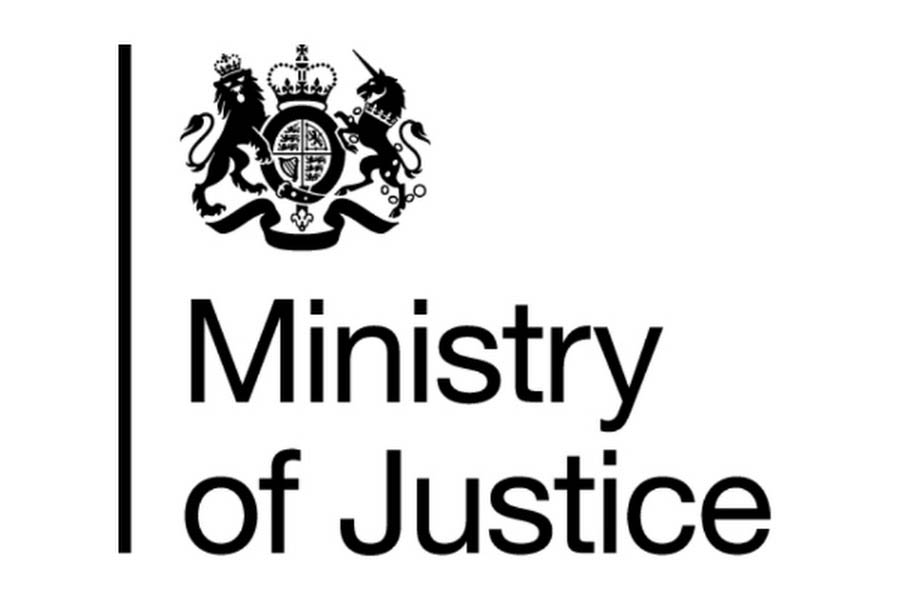 This week marks National Apprenticeship Week, a celebration of the wonderful careers and roles available to people of almost all ages to develop their skills whilst in employment. As a leading End-Point Assessment Organisation for Justice Apprenticeships, we're delighted to share the journeys of two outstanding apprentices working at the Ministry of Justice (MoJ), within Her Majesty's Prison & Probation Service (HMPPS).
Meet Justice Apprenticeship Champion Marta Blizniuk, from HMP Leeds, HMPPS
Marta is currently undertaking the Custody and Detention Apprenticeship with the Ministry of Justice (MoJ), working at Her Majesty's Prison & Probation Service, (HMPPS) Leeds.
We wanted to share Marta's story, to share valuable insights about the fantastic careers available through apprenticeships in England's Justice sector. Marta began by telling us how she got involved in the apprenticeship and what it is like to work in the sector:
"I applied for prison officer job. When I had a phone call about my job offer, I was asked if I want to do apprenticeship with HMPPS, HMP Leeds. The job itself is challenging, however I have had the opportunity to do a lot of learning, writing and complete functional skills in maths and English at level 2.
"I have developed a lot of resilience in this role, to get up and go to work each day. As a foreign national I have also been challenged with ongoing learning to complete paperwork in the role, to keep all my reports up to the highest standards.
"The personal development has been amazing, in the last year I have learnt more than I think I have in the last 10 years, and I finally feel like I am doing something important. I feel I am doing something that really matters."
We asked Marta what she hopes for the future in her ongoing career in the Justice sector: "I hope to keep developing, becoming the best officer I can be, and of course getting my diploma level 3."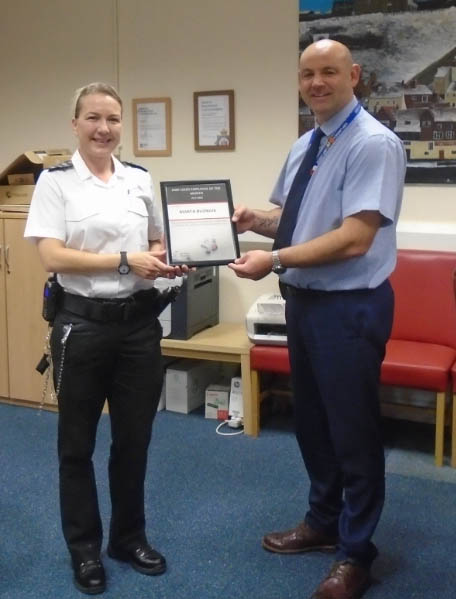 For anyone considering apprenticeships as a route into Custody and Detention, the Prison and Probation Service, or wider Justice sector, we asked Marta about her top tips to share for future apprentices:
"If you are prepared to be dedicated and work hard, this is the role for you. Be prepared for a tough road. It will not be easy, but it will absolutely be worth it."
Marta's recent great work was also recognised by the Governer at HMP Leeds, and she was commended for her contributions by receiving Prison Officer of the Month. As advocates for apprenticeships here at SFJ Awards, we're thrilled to share Marta's story, and wish her all the best of luck with her future End-Point Assessments and career.
Meet James Rattenbury, Apprentice Champion working with the Ministry of Justice (MoJ)
James is involved with the Custodial Apprenticeship with the Ministry of Justice (MoJ) and is now an Officer with the organisation. Prior to joining, James had served 5 years in the Royal Navy, and a further 9 years in Retail Management. We recently heard from James, as part of our national campaign to raise the profile of the range of Apprenticeships in the Justice sector, to celebrate our apprentice champions, and hear real-world insights from those who have experienced the process.
"Before joining the Prison service, I had served 5 years in the Royal Navy and then 9 years in retail management and had been told by a former colleague from the Royal navy who had joined the service, that I would probably enjoy the role. I applied through the online portal and went through the ARC (Assessment & Recruitment Centre), before Covid-19 happened.
James works for Her Majesty's Prison & Probation Service, part of the Ministry of Justice, at HMP Leeds.
"I love my new change in career and would recommend to others, particularly due to the diversity of the job role."
As part of the focus on what it is like to do an apprenticeship in Justice to mark National Apprenticeship week, we've been asking our apprentice champions what types of learning they have been doing as part of the apprenticeship off-the-job training. James added:
"During the off the job learning I have completed 12 workbooks for the POELT (Prison Officer Entry Level Training) course. These are knowledge-based questions and the revision and research to find the appropriate answers. Finding time to fit in the off-the-job learning has been the most challenging part of the apprenticeship, but other than that I have enjoyed it a lot.
"The best part so far (as I still have 3 months left to complete) would be the fact I feel valued and enabled to do the job role by my employer. Once I have passed the apprenticeship, this will enable me to further progress within the prison service and develop my career with the Ministry of Justice".
We asked James what he wants to do next, as he continues his career in the sector, following his apprenticeship:
"Once the apprenticeship has been completed, I hope to either specialise as a segregation officer and/or look towards getting myself ready for the promotion board."
To help recognise the valuable careers and ways to get into the Justice sector, through an apprenticeship scheme, we asked James for hit best tips to anyone consider an apprentice in Custody and Detention:
"My best advice would be to be confident in your ability and don't worry about asking for help or support when you need it from your peers or your employer. Plus, make sure to ask for help from your coach, who is there to support you throughout."
From everyone at SFJ Awards, thank you to Marta and James for their involvement in the Meet the Apprentice Champions campaign and shining a light on the exciting careers possible through apprenticeships in Custody and Detention, and the wider Justice sector. We are thrilled to share insights from those working hard to help develop the skills of the workforce of tomorrow.
Follow us for more National Apprenticeship week insights on Twitter @SFJAwards #NAW2021