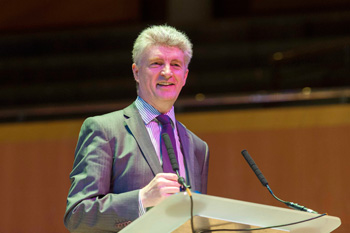 Earlier this week, the National Audit Office (NAO) published a new report assessing whether the government's apprenticeships programme was providing value for money.
The NAO's biggest warning focused on potential overspend of the apprenticeship programme.
You can see the background and download the full report from the NAO's website here: https://www.nao.org.uk/report/the-apprenticeships-programme/
Below is a response to the NAO's new report from our CEO John Rogers.
John Rogers, Chief Executive of The Workforce Development Trust, incorporating Skills for Health, Skills for Justice, Skills for Justice Awards and the National Skills Academy for Health said:
"We recognise many of the issues raised in the National Audit Office Report on the Apprenticeship Programme published during National Apprenticeship week. We believe in the importance of apprenticeships to raise productivity across the public sector and we are committed to providing an excellent apprenticeship experience for apprentices and employers.
We look to ensure that apprenticeships are part of an employer's workforce plan, support employers to be apprenticeship-ready and deliver a quality, cost effective end-point assessment service."
Find out more www.sfjuk.com/apprenticeships