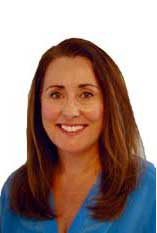 We are delighted to announce and welcome Erika Bannerman as the new Chair of our board.
As a nationally recognised and regulated Awarding Organisation and approved End-Point Assessment Organisation for apprenticeships, the SFJ Awards board is ultimately responsible for ensuring that we operate to the highest standards and comply with regulators' requirements. Our board members have considerable business experience, as well as expertise across the sectors we work in, and in education and learning.
Candace Miller, Managing Director, SFJ Awards says: "We are absolutely delighted that Erika has joined us as Chair of SFJ Awards. Erika brings an outstanding wealth of experience and expertise and we are very much looking forward to working with her to grow the positive impact that we deliver through providing trusted qualifications and Apprenticeship assessment across the UK's Policing, Community Justice, Fire and Rescue, Local Government, Security, Health and Armed Forces Sectors."
An experienced CEO, Non-Executive Director, Chair and Advisor, serving on a mix of Public, Private and FTSE boards; Government Joint Ventures and Committees, Erika has a broad range of experience in business services, consultancy, digital and regulated organisations.
Following a successful career in senior leadership roles with Capita and the Manpower Group, leveraging a wide range of skills from management consultancy to technology delivery, Erika has most recently become Managing Director of NHS Shared Business Services, and is a member of Sopra Steria UK's Executive Committee.
Erika says: "As a trusted Awarding Organisation, I am inspired by SFJ Awards commitment and passion to the development of skills and qualifications and its part in the UK's development of skills for public benefit. It has never been more important to ensure the highest quality of training and qualifications are developed to support our front line key workforces. I am proud to have been appointed as Chair for SFJ Awards and working with a great team led by Candace Miller."
Meet all of our board members here and please join us in welcoming Erika by following her work on Twitter and LinkedIn today.